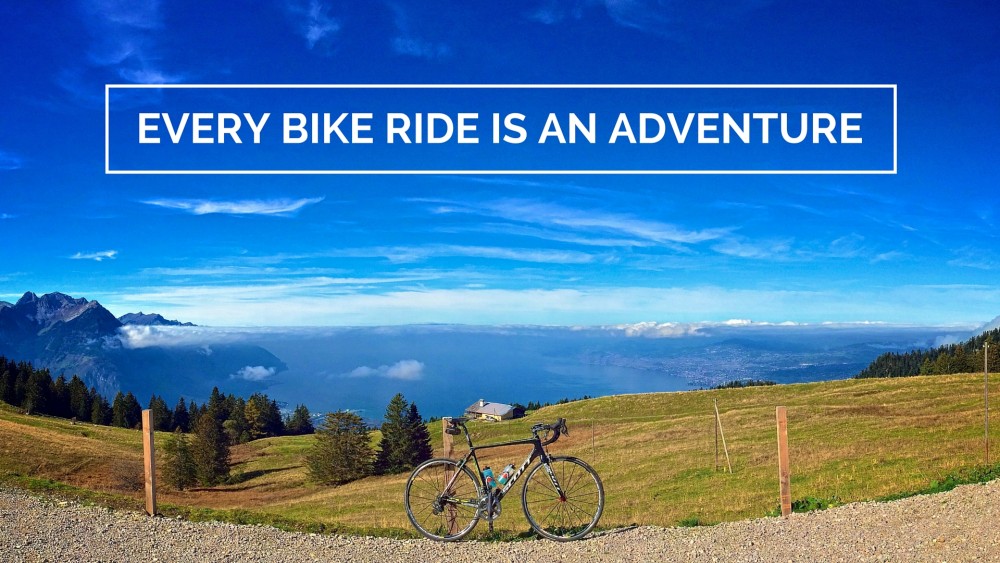 As a kid, I sucked at every sport I tried. I was a lousy soccer player, I survived one judo lesson, and I don't even want to start talking about gymnastics. Then, when I was 12, my mom gave me a newspaper article about weekly rides organised by the local cycling club, the Vélo-Club Vevey. I joined, and it was love at first sight.

Cycling has been part of my life ever since. After racing for a decade at regional and national level, teaching me the value of effort and dedication, I have been privileged with a 20-year career in the cycling industry. Most of my friends are cyclists, and I met my wife at a velodrome. We live in the Swiss Alps, an absolute paradise for outdoor sports, and we are lucky to ride all year round, with the occasional ski, hike or run just to mix things up.
Bikes made me the person who I am today: a passionate advocate who strives to improve cycling in multiple ways. As the Chief Cycling Officer of Grand Tours Project, I create unique and challenging adventures that celebrate the culture of cycling on the most beautiful roads of Europe. I also host rides in my local cycling community, and I inspire people through photography and writing.
I started A Swiss With A Pulse to share the pleasure of riding a bike, the beauty of landscapes and the authenticity of cultures. Every bike ride is an adventure; it can be a big adventure, or it can be a small adventure. But cycling is a lifestyle that anyone can experience, and this is what I want to celebrate.
Why "A Swiss With A Pulse"? I am calm and measured, that's my Swiss side. But I am also quick to grab opportunities and delve into projects for which I am passionate about – I have a pulse.
Let's enjoy the ride together!
Alain
A big thank you to Shannon at Serk for designing the ASWAP logo